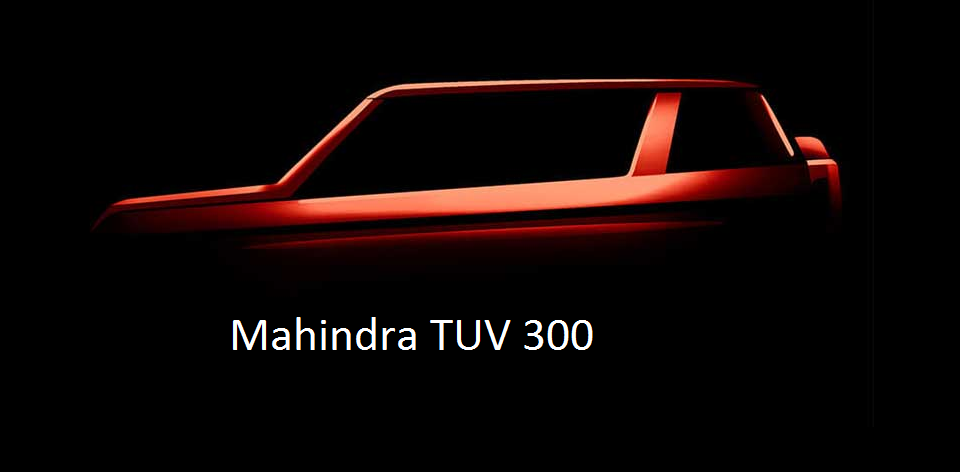 For all automobile lovers here we have some facts about the much talked car of the year from Mahindra & Mahindra.
Fact 1 – The Mahindra TUV300 got officially announced on 10th September, 2015 by Mahindra & Mahindra with the tag 'Toughest Car'.
Fact 2 – The 'Toughest Car' by Mahindra & Mahindra is open for bookings.
Fact 3 – Mahindra has introduced its 'tough & stylish' true SUV – TUV300 with price of Rs 6.90 lakh.
The very interesting fact 4 – The Mahindra TUV300 SUV has been made from scratch, and that too in-house, at Mahindra Research Valley (MRV) in Chennai.
Fact 5 – The look of Mahindra TUV300's is anticipated to be sensational in Indian Car market as it has received design inputs from leading design firm Pininfarina (The independent Italian car design firm).
However, the company wants to underline its 'Indian' lineage' too. Pravin Shah had this to say about the Mahindra TUV 300, "Signifying a true 'Make-in-India' product, the design of the Mahindra TUV300 is inspired by a battle tank".
As Mahindra refines the appearance, it is said the SUV carries the squared off-cues too. Other design features include large windows, short front and rear overhangs that give a sporty appeal plus raised shoulders, high front nose, flat roof, high ground clearance and straight bonnet.
Fact 6 – The Mahindra TUV300 will be powered by a 1.5 litre mHawk 80 diesel motor – 80 probably denoting the power output.
Fact 7 – With the introduction of the Mahindra TUV300, the automaker aims to establish itself as a full-fledged SUV manufacturer by introducing one car in every SUV segment. The Mahindra TUV 300 will be competing with the likes of Ford EcoSport, Renault Duster, Maruti S-Cross and Hyundai Creta.
Fact 8 – The much-awaited TUV300 has been manufactured at Mahindra's  world-class manufacturing plant in Chakan, Pune, Maharashtra.
Few facts are taken from NDTV website.
Interested buyers can download the E-brochure from – http://www.mahindratuv300.com/mahindra-tuv300-buyers-guide.aspx?id=ebrochure
Don't miss to watch the amazing introduction videos and reviews of Tougest Car –
Do share your love for the toughest car of Mahindra & Mahindra, We are waiting for your love and reviews.
Do check these blogs too –
Save