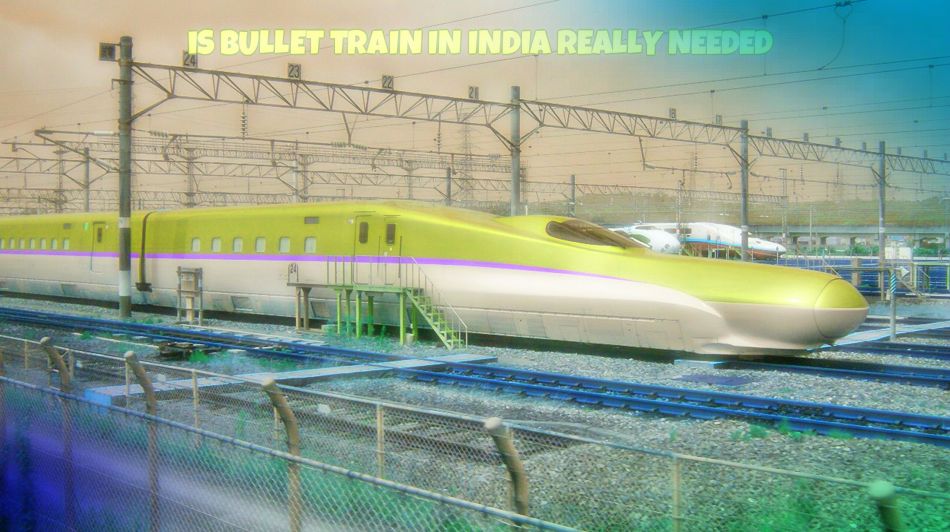 Indians used to see bullet trains and often used to talk about it but never imagined that the dream of bullet trains will come true soon. The UPA government formed a committee in 2013 to bring high speed trains in India but didn't deliver on any promises.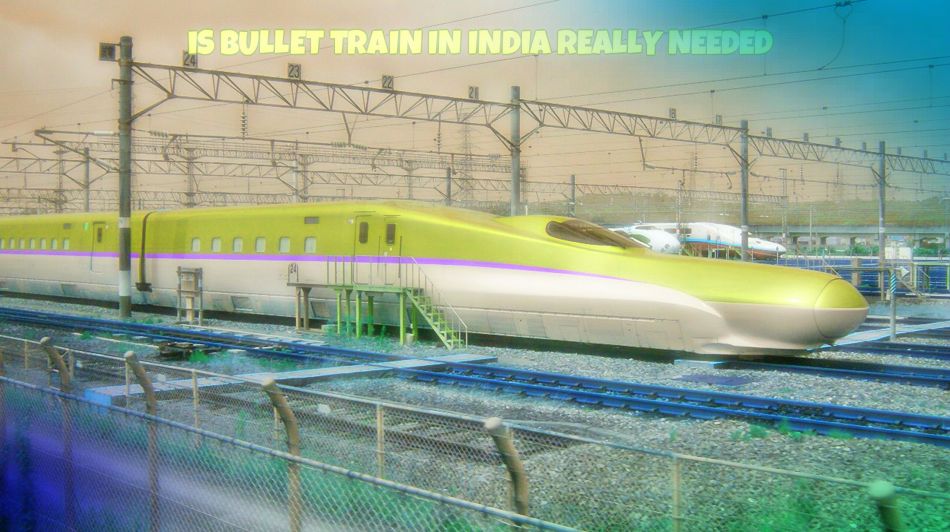 Whereas with the promise of Ache Din, Narendra modi led NDA government in its first budget sanctioned 200 crores for bullet train project to make sure that Indians should never lack behind in terms of speed and technology. Mr.PM even had a conversation with both Japan and China for this upcoming project.
Now the big question arises that is bullet train in India really needed. Check out some basic facts which can raise our eyebrows-
Here are some Pros –

Mumbai is the financial capital of India and Ahmedabad is one of the most emerging city from business point of view which creates a high chance of the success for this bullet train in India. The project is estimated to double its revenue in the next twenty years after its completion.
There will be creation of new jobs via this project.
Industries and Organizations which used to send their representatives from business class of flights can use a new source of transportation if they are quite fine with the time issue. Their work can be done in less travel fare via bullet trains.
The bullet trains are very eco- friendly and do not harm the nature.
All those who fear to travel in air can travel easily maintaining the same type of royalty.
There will be a new mode of transportation in India and somewhere its a matter of pride too for Indians.
Here are some Cons –

Starting with Indian railways which is the biggest traveling source of India and by which people mostly used to get their jobs done. The Indian railways are in loss and government used to increase the rail fare time to time to overcome the losses. But even after that the maintenance and conditions of these trains are quite poor.
The security is not upto the mark which leads to many mishaps like train derailments, accidents, burglaries and thefts in train. The tenders of the railways are facing corruptions and the material quality used in trains is quite poor. Most trains run late apart from Rajdhani, Shatabdi etc. The food quality is also a major issue. But the biggest thing is the reservation problem as waiting for the trains are too much.
So in short it can be said that the conditions of the Indian railway is pathetic although its running from 1854 and India is taking a new step of starting bullet train. This leads us to think that whether bullet train in India is really needed for the time being.
The estimated installation cost for 1 Km track is Rs. 115 Crores. The estimated track distance in between Mumbai and Ahmedabad is 500 Kms which is going to make the travel rate costlier for the common man point of view. Apart from that, the security as well as the installation cost is too high
The elite class population is very low as compared to that of the middle class. As we know that the middle class or a common man cannot think of bullet trains except emergencies because traveling in bullet trains can be a out of pocket issue.
Why will people prefer bullet trains if airways are doing the same job in less money and less time (as estimated).
India is unable to maintain its basic train service and the Indian railways are in loss so is there is no guarantee that future of bullet train is secure and this project will not be shut down.
Sources reveal that a country like China which is running bullet train for years is going to shut down its service due to constant losses.
But still after these pros and cons we cant say if bullet train will be successful in India or not since one doesn't know about India's economy and technological advancement. So let's keep our fingers crossed and hope for the best results.
Viewers can also give their point to let us know that Is Bullet train in India really needed.
Read more -: