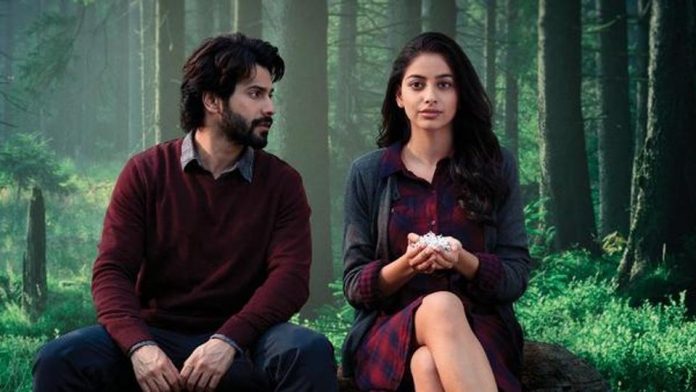 Our bollywood movies are incomplete without melodrama and there are lots of Indian movies when hero dies but movie proved to be the blockbuster in cinema halls.
Here is a list of best Indian movies when hero dies or movie has sad endings but the success parties were so big!! Hope you are getting us.
Gangs of Wasseypur (2012)
Director: Anurag Kashyap
Screenplay : Zeishan Quadri, Anurag Kashyap, Akhiles Jaiswal, Sachin Ladia, Akhilesh
Music director: Sneha Khanwalkar, G. V. Prakash Kumar
Cast : Manoj Bajpayee, Nawazuddin Siddiqui, Richa Chadda
Sensational Movie based on gang wars of Northeast India. The story revolves around a gangster  who clash with the ruthless and vicious Coal Mining Mafia Kingpin who killed the father of the lead role in the movie played by Manoj Bajpayee.
Gulaal (2009)
Director: Anurag Kashyap
Screenplay : Raj Singh Chowdhury, Anurag Kashyap
Music director: Piyush Mishra, Hitesh Sonik
Cast : Piyush Mishram Kay Kay Menon, Jesse Randhawa
A thriller movie based on a story of a law student who is assaulted and abused by a gang, later Dilip getting the share of revenge through a series embroilment in politics and crime.
3. Deewaar (1975)
Director: Yash Chopra
Screenplay : Salim-Javed
Music director: RD Burman
Cast : Amitabh Bachchan, Shashi Kapoor, Neetu Singh
A thriller story that brings story of two brothers who are separated in their childhood. One of the brothers turns a criminal and the other a honest Policeman, and the fate gets them in a confrontation of good and evil.
4.Omkara (2006)
Director: Vishal Bharadwaj
Screenplay :  Vishal Bharadwaj, Robin Bhatt and Abhishek Chaubey
Music director: Vishal Bharadwaj
Cast Ajay Devgan, Saif Ali Khan, Vivek Oberoi, Kareena Kapoor, Konkana Sen, Bipasha Basu, Naseeruddin Shah.
A classical Indian drama based on the stories on the gang wars and political crimes in Indian Villages and series of maligned relations that eventually leads to a turmoil of events and suspense in the movie.
5. Devdas (2002)
Director: Sanjay Leela Bansali
Screenplay : Prakash Kapadia
Music director: Ismail Darbar
Cast Shahrukh Khan, Aishwaria Rai, Madhuri Dixit, Jackie Shroff, Kirron Kher, Dina Pathak, Milind Gunaji
Romance of a diplomat from a noble Bengali family that turns into a tragedy as the Devdas played by Shahrukh Khan, turns alcoholic and ends up spending his life in Brothel owned Chandramukhi after series of events that lead the romance between Paro and Devdas comes to an end.
6  Dil Se.. (1998)
Director: Mani Ratna
Screenplay : Mani Ratnam
Music director: AR Rahman
Cast: Shahrukh Khan, Manisha Koirala, Preity Zinta
The movie is a story of Journalist falling in love with a woman, who eventually turns out to be a member of terror outfit. The story is a classical story of the hostile borders and the related issues that are brought to light in the movie.
7  Fanaa (2006)
Director: Kunal Kohli
Screenplay : Shibani Bathija
Music director: Jatin- Lalit, Lalit Pandit, Salim Merchant
Cast: Amir Khan, Kajol, Rishi Kapoor, Kiron Kher, Sharat Saxena, Tabu, Sanaya Irani
Romance of Blind girl who falls in love with a tourist guide who gets the girl back with vision and eventually the guide falls victim to a terrorist attack.
8.Qayamat Se Qayamat Tak (1988)
Director: Mansoor Khan
Screenplay : Nasir Hussain
Music director: Anand Milind
Cast: Amir Khan, Juhi Chawla , Dalip Tahil, Alok Nath.
A tragic love story with drama and thrilling action based on the Indian societal state and related aspects. The lovers played by Amir and Juhi elopes as a result of the unrelenting opposition to their love and finally meets an untimely fate.
9.Raakh (1989)
Director: Aditya Battacharya
Screenplay :  Aditya Battacharya, Nuzhat Khan
Music director: Ranjit Barot
Cast: Amir Khan, Pankaj Kapoor, Supriya Pathak
A crime thriller of a boy from a rich family who falls in love with an older woman and eventual complications that arise due the unfortunate assault faced by the older woman who happens to be in love with Amir. Eventually, the unfortunate incident leads the boy to a series of crimes in a bid to avenge the assault on the woman.
10.Satya (1998)
Director: Ram Gopal Verma
Screenplay : Nasir Saurabh Shukkla
Music director: Vishal Bharadwaj
Cast: JD Chakravarthy, Urmila Matondkar, Manoj Bajpayee, Govind Namdev, Paresh Rawal, Saurabh Shukla, Aditya Srivastava, Makarand Deshpande, Jeeva, Shefali Shah.
An underworld crime thriller based on the real story of the goons in Mumbai, with the crime syndicate that grew to a gruesome extent in the city.
11. Shootout at Lokhandwala (2007)
Director: Apoorva Lakia
Screenplay : Sanjay Gupta, Suresh Nair, Apoorva Lakhia
Music director: Strings(Band), Anand Raj Anand, Biddu, Mika Singh
Cast: Sanjay Dutt, Suni Shetty, Vivek Oberoi, Arbaaz Khan, Amitabh Bachchan
One of the true story based on the encounter of a criminal gang with the Mumbai Police, that was one of few successful operation of the city police in the early 90'swhen the city of Mumbai was ruled by underworld.
12. Shahid (2012)
Director: Hansal Mehta
Screenplay : Sameer Gautam Singh
Music director: Karan Kulkarni
Cast: Rajkumar Rao, Tigmanshu Dhulia, KK Menon, Prabal Panjabi, Prabhleen Sandhu.
One of the thrilling stories of the terror and militant groups in the country based on the reflection of the series of communal unrest and situations of violence, including the Bombay Riots and the borders of India and Pakistan.
13.Raanjhanaa (2013)
Director: Anand L Rai
Screenplay : Himanshu Sharma
Music director: AR Rahman
Cast: Dhanush, Sonam Kapoor, Swara Bhaskar, Abhay Deol
A Romance and misplaced love story that goes through a series of events and journeys until the climax takes a  twist in the story of love and romance.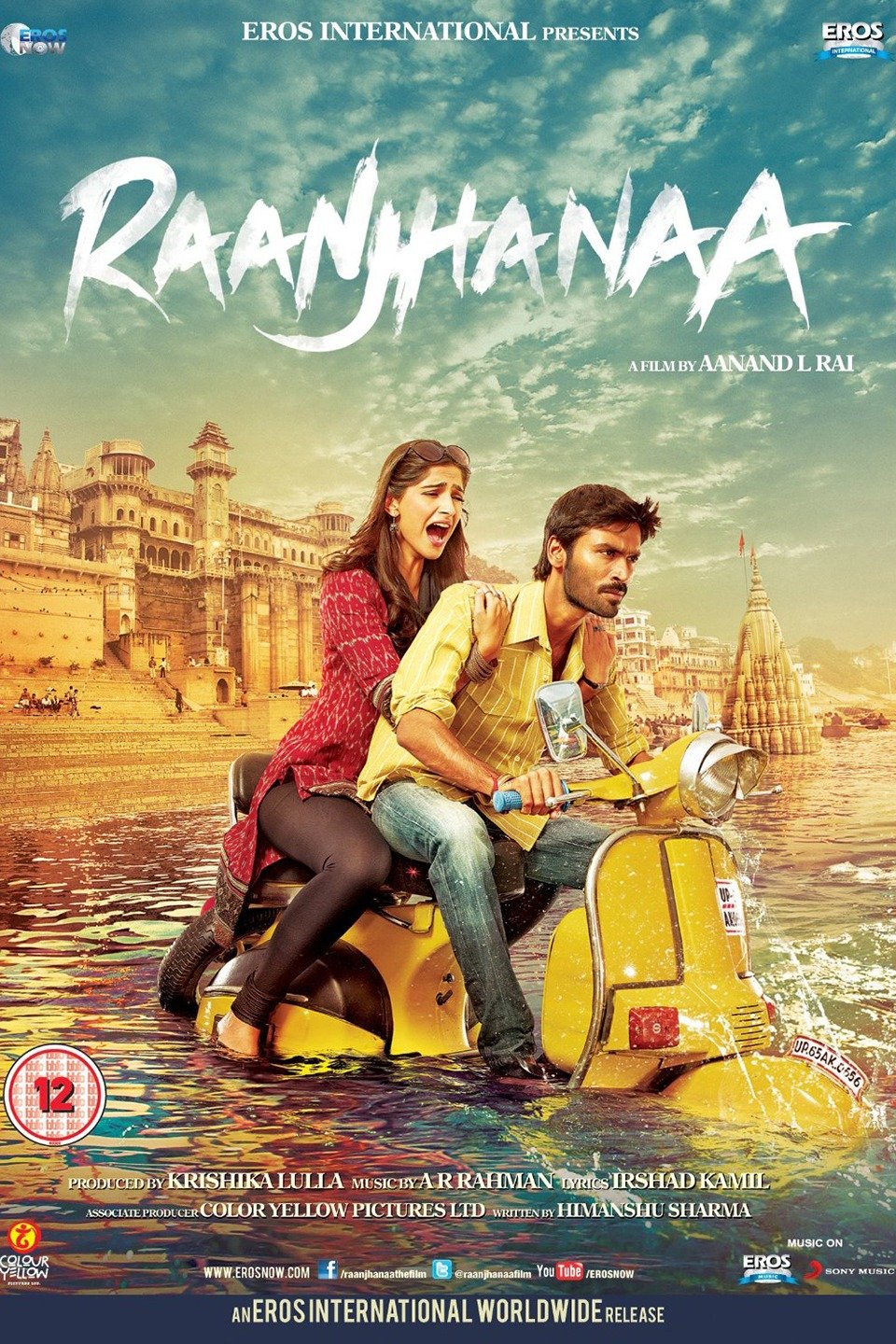 14.Border (1997)
Director: JP Dutta
Screenplay : Sameer Gautam Singh
Music director: Gulzar
Cast: Sunny Deol, Suniel Shetty, Jackie Shroff, Pooja Bhatt, Puneet Issar, Tabu, Kulbhushan Kharbanda, Rakhee.
A classical movie based on the true adaptation of the brave and sacrificed lives of the India Army with  a brief on the episode on Battle field.
15. Baazigar (1993)
Director: Abbas – Mustan
Screenplay: Robin Bhatt, Akash Khurana, Javed Siddique
Music director: Anu Malik
Cast:  Shahrukh Khan, Siddharth Ray, Kajol, Shilpa Shetty, Rakhee.
A crime thriller that revolves around a deceit and eventual revenge by the son of a cheated businessman wooing the girls of the villain who cheated his trustful boss and eventually getting revenge for his father.
16.Darr (1993)
Director: Yash Chopra
Screenplay: Robin Bhatt, Akash Khurana, Javed Siddique
Music director: Anu Malik
Cast:  Shahrukh Khan, Sunny Deol, Juhi Chawla, Anupam Kher, Dilip Tahil.
The movies is based on the  story of a perverted young man who falls for a charm of a woman (played by Juhi Chawla) who has been engaged to marry another man. Eventfully the story leads to many psychopathic references of the love-struck boy turning into a criminal.
17.Sholay
Director: Ramesh Sippy
Screenplay: Salim- Javed
Music director: RD Burman
Cast: Amitabh Bachchan, Dharmendra, Sanjeev Kumar, Hema Malini, Amjad Khan, Jaya Bhaduri.
One of the best Indian Movies to be have made, the story is a classic that deals with the lives of two friends who are also noted crooks. They are hired by a retired policemen to deal with the local dacoit Gabbar Singh.
18.Aashiqui 2
Director: Mohit Suri
Screenplay: Shagufta Rafique
Music director: Mithoon, Jeet Ganguly , Ankit Tiwari
Cast:  Aditya Roy Kapur, Shraddha Kapoor
The movies is a tragic love story of a singing sensation who falls in love with a girl who sings in some of the local bars of the city.  The story entangles with the eventual denial of the successful life of the boy, despite getting accomplishing the girl's dream of becoming a famous singer.
19.Veergati (1995)
Director: KK Singh
Screenplay: KK Singh
Music director: Aadesh Srivasthava, Indeevar
Cast:  Salman Khan, Divya Dutta, Atul Agnihotri, Pooja Dadwal, Akhilendra Mishra
The movies is a story of the experience of a young Indian man who finds difficult to work with the corrupt society. Hence falls off from the regular work into the ways of Gambling and finds himself helping the prostitutes who were cheated by a vicious pimp who exploited these young women.
20.Kyon Ki (2006)
Director: Priyadarshan
Screenplay: Neeraj Vora, Priyadarshan
Music director:Himesh Reshammiya
Cast:  Salman Khan, Kareena Kapoor, Suniel Shetty, Rimi Sen, Jackie Shroff.
A dramatic story that involves a  doctor who falls in love with a patient in a mental asylum. The series of resentful events soon follow that leads to many drastic situations and consequences.
21.Baabul (2006)
Director: Ravi Chopra
Screenplay: Shagufta Rafique
Music director: Aadesh Srivasthava
Cast:  Amitabh Bachchan, Salman Kha, Hema Malini, Rani Mukherjee, John Abraham, Om Puri.
A family entertainer with love and relations that are met with challenges from the family eventually threatening the wellness of the members of the family.
22.Tere Naam (2003)
Director: Satish Kaushik
Screenplay: Jainendra Jain Bala
Music director: Himesh Reshammiya, Sajid- Wajid, Vickey Goswami
Cast:  Salman Khan, Bhumika Chawla, Mahima Chowdhury
The college movie based on the love story of a Rowdy Boy who falls in love with a junior student who turns down his love initially but  eventually falls in love. The eventful episodes follow as the boy (played by Salman Khan ) gets injured leaving him mentally unstable.
23.Rockstar (2011)
Director: Imtiaz Ali
Screenplay: Muazzzem Beg, Imtiaz Ali
Music director: Shantanu Moitra
Cast: Ranbir Kapoor, Shammi Kapoor, Piyush Mishra, Nargis Fakhri, Moufid Aziz.
The movie is an Indian musical and romantic drama that takes in a story of Love and relations through a musical sensation that takes a tragic twist through to the climax.
24. October(2018)
Director: Shoojit Sircar
Screenplay: Muazzzem Beg, Imtiaz Ali
Writer: Juhi Chaturvedi
Cast: Varun Dhawan, Banita Sandhu, Gitanjali Rao
Varun Dhawan's film 'October' directed by Shoojit Sircar, is inspired by the Hollywood Oscar nominated flick 'Her'. The film that is centred around Varun's character revolves around an unusual love story which has never been seen before in Bollywood.
You may also like –
Save