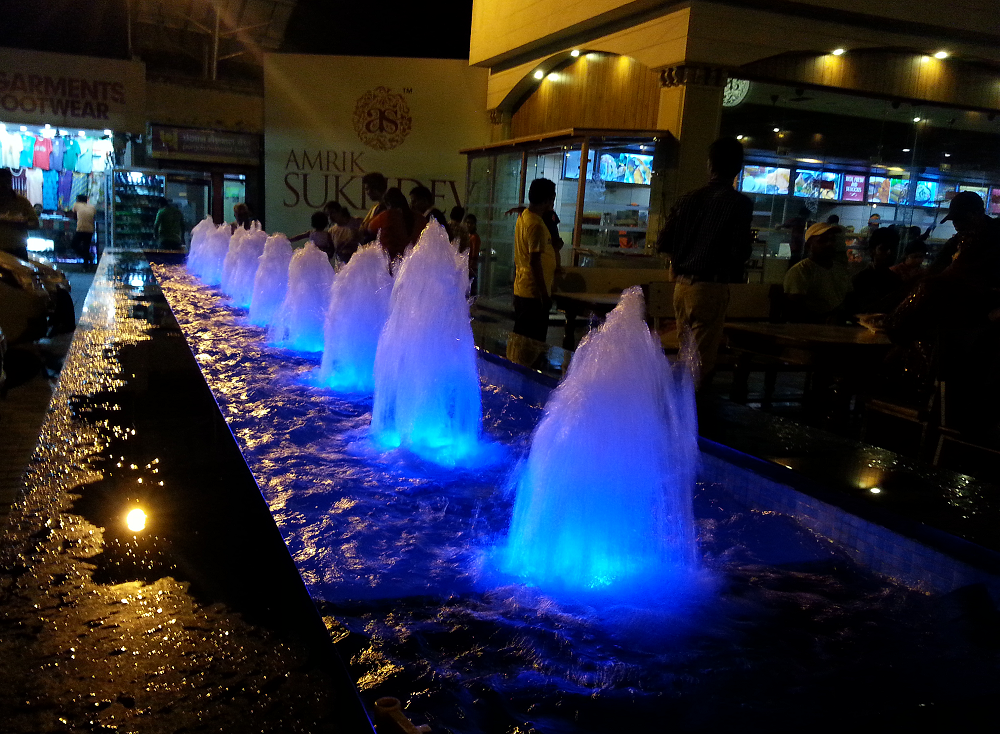 Amrik Sukhdev Dhaba at Murthal (Delhi Ambala Highway) , is a must visit destination for great meals. Hundreds of visitors visit this place every hour. This highway is adorned with many other small and big Dhabas as well, but amongst all, Sukhdev Dhaba is the one preferred by most travellers. It is also one of the biggest in the area.
This completely family place and budget permitting place is situated nearly 45 kms away from Delhi and is a dinner's paradise as far as the taste of Indian dhaba style food is concerned. Initially it was small, but now the Amrik Sukhdev Dhaba has been modernized and spread in quite a big area.
Moreover, its open 24 x 7 and can be reached any time of the day.
Amrik SukhDev Dhaba Murthal Review
Ambience Amrik Sukhdev

The place has ample parking space for hundreds of cars. The dining space is divided into open space, AC and non AC halls. While the AC and non AC halls provide waiter service, the open sitting space calls for self service.
The Dhaba is also accommodated with washrooms and ATM (PNB and SBI) facilities. There are also a few shops alongside the parking area. These shops sell gift items, mobile recharges and pickles too.
Food
At the table, free lemon and mix pickles are provided. The food is really good and the service is also fast. One of the specialties in their menu is the Tandoori stuffed paranthas including Aloo, Aloo Pyaz, Gobhi, Mooli and Mix paranthas. These are served along with white butter. The food combination is mouth watering and has become most visitors' first choice.
The menu along with all other normal eating stuff, also provides one "Today's Special" curry which can be ordered along with rice or bread of your choice. Another speciality is different kinds of Lassi mentioned in their menu.
The best part is that while the food is generally tasty, the prices are quite reasonable and satisfying, unlike the much hyped restaurants and hotels of Delhi and NCR. Many people specially drive from Delhi and Haryana to Amrik Sukhdev Dhaba, Murthal for dinner with their families and friends. Apart from that the people traveling between Delhi and Ambala, also prefer taking a stop here for food and relaxation time. The place is also one of the favorite destinations for birthday celebrations.
Parking
Good Parking facility available at Sukhdev Dhaba Murtal. Reserved parking is also there. Around 100 cars can be parked here.
Overall Reviews
With thousands of visitors daily, the Amrik Sukhdev Dhaba, Murthal is performing really well and increasing its customers day by day. Its most crowded on weekends especially on Saturdays. Busy lives of people in Delhi NCR make them to take out some time for themselves away from all the tensions; this place is a really good choice for hanging out with near and dear ones.
Read Similar Stories –
Do share your experience with the most wanted place, if you visit 🙂