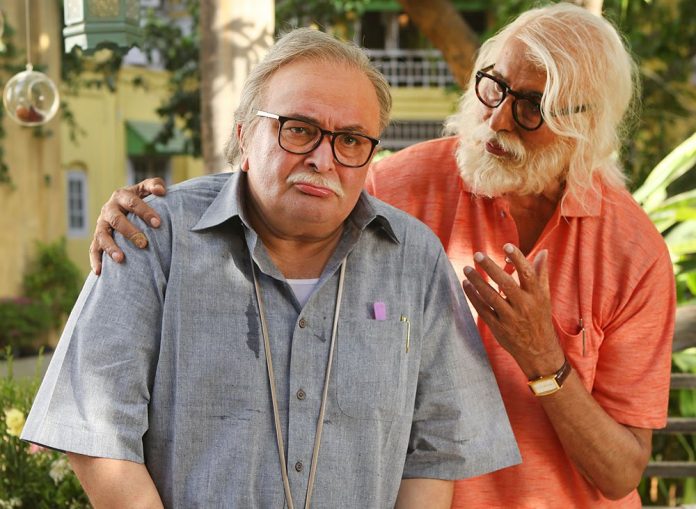 We all know that Amitabh Bachchan and Rishi Kapoor are playing father-son duo in Umesh Shukla's 102 Not Out. And also the fact that their characters are Gujarati.
But here's something that you don't know that they had to do while playing these characters. Since their characters are Gujarati, the duo was not allowed to wear footwear in the scenes that were shot inside the house.
Well, the fact is that, Gujaratis in general do not wear footwear in the house, hence director Umesh Shukla wanted to make sure that the actors dont wear any slippers inside the house so that their characters get are real as possible.
Talking about the same, the filmmaker says, "We Gujarati's don't have the habit of wearing footwear inside the house. So I wanted
Amitabh Bachchan
and Rishi Kapoor also to not wear any footwear during the shoot. I was in two minds about if I should ask them or not. However, when I discussed the same with them, they instantly agreed with me."
Well, now thats the dedication that makes them the actors that they are today.

A Sony Pictures Releasing International Presentation and worldwide distribution- 102 Not Out is Produced by SPE Films India, Treetop Entertainment and Umesh Shukla's Benchmark Pictures. The film releases worldwide on 4th May 2018.
Read More Stories –