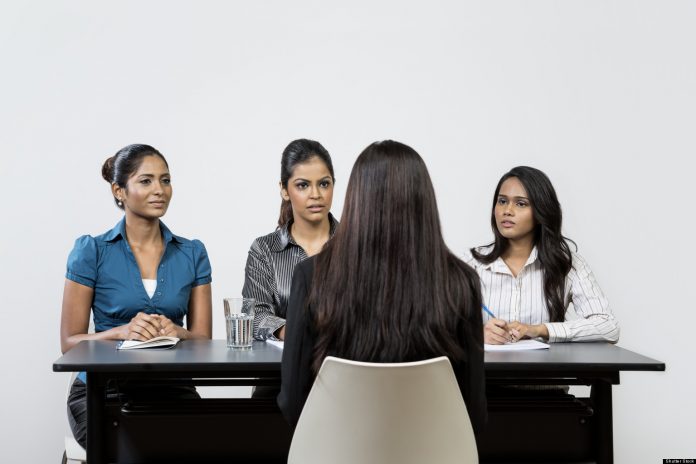 Do you always feel that insomnia has taken over you a night or several days before you have the interview to lock in that crucial job in your favorite company? Do you feel stressed to the extent that you lose your focus from everyday tasks?
Do you have a low self-confidence? Does your voice shake during your interview? Are you the one who just cannot take that chain ki saans (feel relieved) until and unless you come out of the interview room?
Well! If this happens with you in your first or subsequent professional interviews that you face in your life, this article is for you!
Interviews to get that dream first job or getting admission in your favorite course become an incredible part of our lives once you pass out of school. With increasing competition in every field, the process of getting a nod to start with your desired job or get admission to the wanted course has become more complex. Different organizations have different patterns of questions set for you along with a set of parameters to judge that you naturally are not aware of.
Beating that stress is necessary to prevent its ill effects on your health even though for a small period of time. It is harmful, decreases the desire to avail new opportunities that may just be waiting for you if you wish to look and face them. So, how to cope with the stress that naturally sets in leading you to become "not in your own skin" for some period of time?
We bring you some tried-and-tested methods to sustain normality even with those speed-breaker interviews in the course of your life:
Make way for it:
It should not be the case that as soon as your interview date is fixed or you are informed about it, you should start "preparing" for it. By preparing here, we mean start imagining the number of people who will take your interview, the questions they might ask or the worst that they might ask things that you may not know.
DO NOT MAKE THE MISTAKE OF UNNECESSARILY STRESSING YOURSELF FROM DAY 1
It is necessary to approach an interview in the right manner or what we might say as "make way for it". You may do it through two ways- voluntary preparation and involuntary preparation. Voluntary preparation includes focusing on the real academic questions which you might have to answer; study and improve your knowledge in the field of the interview.  
Involuntary preparation involves continuing with your daily routine and adding some more yoga, exercise and practical stress-busting activities to it. Activities, like listening to music and carving out some "hobby" time, are going to help you during the interview without you being able to judge the positive effect that they have on you.
Pledge to be original and frank
This is a quite underrated point as many may disagree from being their original self inside the interview room. But, believe me, it really helps! Being original and presenting yourself with all those flaws gives an interviewer a chance to see through your originality and honesty that you would apply to work as well.
Over and above being original, what matters is, to be frank. If you do not know the answer to a question, better to admit it rather than giving a diplomatic answer that your interviewers can see through.
Ditch those last-minute preparations
This advice might have been given to you during school or college days when you are appearing for your exams. Opening that large sized book just before the exam may lead you to forget what you remember. Yes! That's true! If it did not harm you in your exams, it can very well pay off in your job interview.
At stake is your dream job and you cannot let it go just by doing this mistake. As the interview day approaches, try to remain as full with the knowledge you already have. Even by studying in those last dew hours, you will not be able to answer each academic question asked to you. What will matter is your presentation, your way of approaching the questions and your confidence in the interview room.
You may be sitting outside the interview room but cannot keep yourself from imagining what will happen inside. Take a deep breath in and out! Keep doing it from time to time, 5 times in a row. Try distracting yourself by talking to someone, sharing, thinking about the speed-breakers you have crossed in the past or listening to music.
Most importantly, believe that it shall pass! Every moment does so why not this? SO, Stop worrying about it and just face it!
Talk to yourself in the mirror
Facing yourself in the mirror and motivating yourself really helps! You can also practice answering some basic questions that are expected in the interview facing the mirror. This will help you to improve your expressions, the way you walk or present yourself and in turn improve your self-confidence.
It will also help you to understand the places where you are not feeling confident or are blabbering and improve your vocabulary accordingly.
So, before stepping in there, return to your "normal safe skin" and face the interviewer who is also a human being like you with his own set of professional failures in past. Remember that no one is perfect and you do not need to start the line!
Image source: Giphy.com, Google.com
You also need to check –