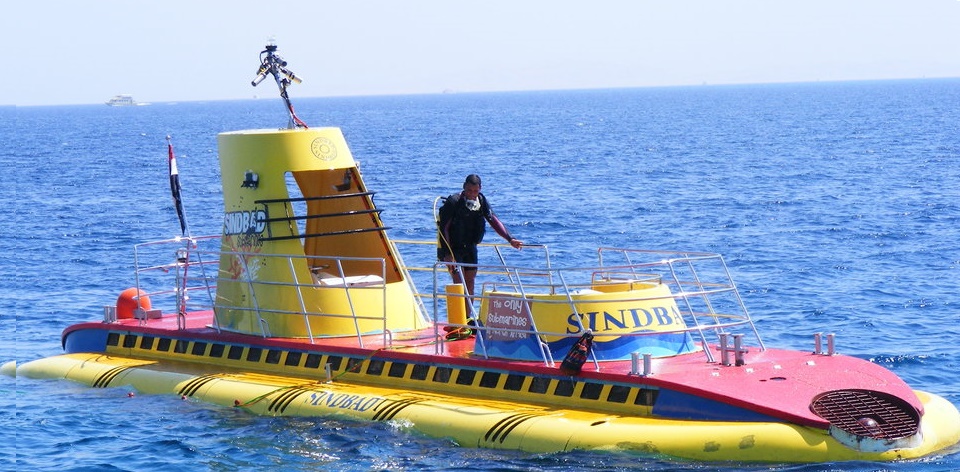 Hurghada, the third largest city in Egypt is located on the Red Sea coast. It was a huge fishing village till local and foreign investments made it a preferred holiday spot for tourists. The various hotels and resorts provide a variety of water sports including scuba diving and snorkeling for those looking to explore the rich marine life.
The place also has a vibrant night life with a variety of local delicacies. Hurghada promises to be a delight for travellers and water sports enthusiasts.
Those planning for a trip to Egypt should also opt for hurghada tours which provide a chance to see this mesmerizing place that is filled with sandy beaches and has a pleasant weather.
However, for those visiting this place for the first time, the top five things mentioned below will give enough reasons to plan your next holiday to Egypt. The Hurghada excursions will provide you with a lifetime of memorable moments.
Giftun Islands: One of the popular locations for boat excursions with white sands and water sports for maximum enjoyment. You can either go scuba diving and explore the depths of Red Sea or sit on the white sands admiring its coral reefs surrounding the shores.
           Those not interested in water sports can easily find a shelter on the beach and relax
Straits of Gubal: This is a narrow strip of water located between the Red Sea and the western shore of the Sinai Peninsula and is also known as a major diving destination. It is easily accessible through Hurghada and known for wreck diving. The major attraction here is underwater wreckage of The Thistlegorm, a WWII cargo ship discovered in 1950's by two French divers.
Hurghada Marina: Famous as a major dining destination and located in the central district of Segala, this place is filled with variety of dining options such as cafes and restaurants that offer a wide choice of food and drinks.
Nothing can beat enjoying the delicious food along with a mesmerizing view of the Red Sea.
The Sindbad Submarine: In case you do not want to get wet in the waters, the Sindbad Submarine will offer you the chance to explore the coral reefs of the Red Sea. This submarine takes tourists 22 meters under the water and provides non-swimmers a chance to witness the rich marine life of the sea.
Gota Abu Ramada Diving Site: Also known as The Aquarium, this is a wall dive site with an incredible amount of marine life and also one of the most famous dive sites near Hurghada. It is used by diving operators to provide a try-dive experience to those new to diving and explore the sea life.
How far is Luxor from Hurghada?
The distance from Luxor to Hurghada is about 290 Kms. It is advisable to book a flight from Luxor to Hurghada as it is less of a hassle and more comfortable for those visiting the place for first time.
There are a number of tour operators located online that offer attractive packages to the tourists planning to visit this city. However, if you are planning on an excursion tour that not only takes you to the best attractions in Egypt but also takes care of your comfort, then always rely on a trustable company such as LoveEgyptTours.
For Hurghada travelers above read will surely be an interesting guide. Share your travel story with us, we will be happy to hear you. You can email us at letuspublish@gmail.com
You may also enjoy reading –