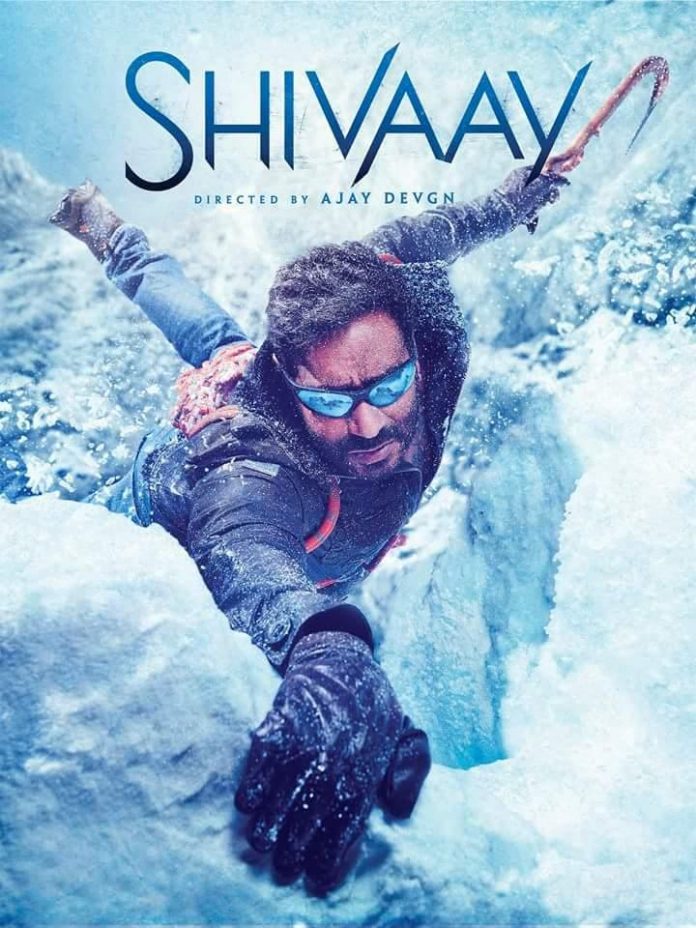 It is Diwali time and the film industry has decided to spoil their fans with stunning films- Shivaay and Ae Dil Hai Mushkil. It would be interesting to see the clash of two massive films Shivaay and Ae Dil Hai Mushkil and the best part is that both the films are of different genre.
While ADHM delivers an intense love-friendship-heartbreak story line, Shivaay is an action-based more of a father daughter storyline and the interesting thing is that the trailer has kept us curious about what the film is all about. But yes, the trailer is spectacular with its magnificent location, captivating action sequence and amazing background score. So if you are as excited as us, then read our 5 reasons to watch the sure blockbuster film Shivaay.

1. Ajay Devgn:
We all are aware of the massive stardom of Ajay Devgn and with two National awards in his kitty, we expect nothing but a stellar performance from him. From Phool Aur Kaante to Drishyam, Ajay Devgn has created a benchmark for himself and we guess this film might break the benchmark too.
Moreover, Ajay Devgn is also the mastermind behind the film and has spent two years to make this captivating film. So it would be interesting to watch his directing and acting skills in just one film.

2. Mind numbing action:
There is no denying fact that we all were hooked to the 3 minutes Shivaay trailer, so we can imagine how engrossing the film could be. Being an action-thriller film the action scenes are par excellence.
The power-packed stunts and action sequences are enthralling and we bet it will keep us all glued to the screen. Also for Pinkvilla interview Ajay Devgn said, "Action is in my DNA" and we love his angry young man style.

3. Breathtaking location:
Ajay Devgn wanted never seen before shoot locations and it was a feat to narrow down the shoot locations. But as they say, hard work pays you off, his stunning shoot location has bewitched his fans totally.  It is mystic, encaptivating and gives you a feel of Lord Shiva's abode.
The film is shot in three locations- mountain ranges of Bulgaria, Uttarakhand, Hyderabad and the location has cast a spell on us. So feast your eyes with the out of the world backdrop.

4. VFX:
Bollywood has been known for its sloppy VFX, but the Shivaay team is a group of super talented people who have given their heart and soul to the film and have brought a game-changing VFX. The action stunts, the creation of snow storms, blasts and plenty more are ultimate and make you a part of the film.
The VFX is produced by NY VFX WAALA and the production design is done by the Sabu Cyril, the mastermind behind Baahubali. So if you are a die hard VFX lover, then you might be interested to know if the film created a new benchmark in Indian cinema.

5. Intriguing storyline:
The film name and trailer depict the story of Lord Shiva. From Ajay Devgn's bare body chanting Shiva mantra, stunning tattoos to chillum, snow capped mountains and music the entire trailer throws light on Lord Shiva.
The lines from the trailer such as " Vahi shunay hai vahi ekay Jiske bhitar basaa Shivaay", "Ant yeh saare vaishno ka, Iss bhole ka war bhayankar" makes us wonder if Ajay Devgn's character is like Lord Shiva- peaceful yet enraged.

Yeh Diwali Shivaay Wali, do let us know if you have booked tickets for Shivaay. If you are confused like us then watch back to back both the films and make your Diwali grand.
Happy Diwali, we leave you with Shivaay trailer, do take a look.

Read Entertainment Stories –