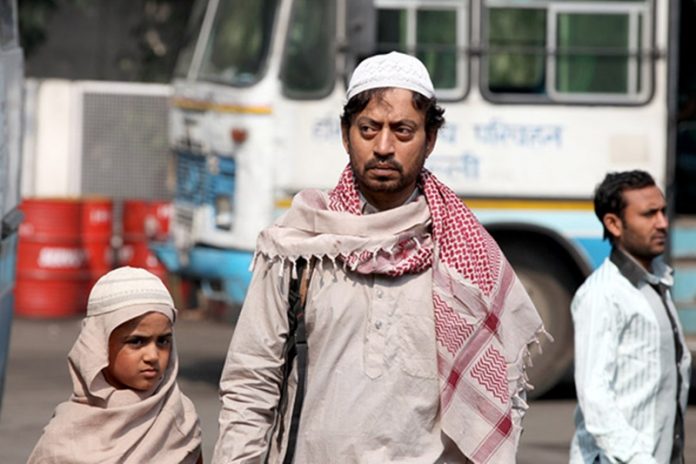 This year in bollywood is filled with some of the amazing films and one of them is Madaari, a movie based on the problems of a common man. A story that highlights life and pain of a common man and negativity of politics. The film is filled with great actors like Irrfan Khan, Tushar Dalvi, Jimmy Shergill and Vishesh Bansal and released on June 22, 2016.
Because of the amazing story line and act this movie got extreme appreciation from audience, film critics and the entire bollywood. There were a number of reasons that made this film a superhit and a must watch for this year 2019.
Here we have jotted 5 reasons those make Madaari a must watch of year 2016 and still if you haven't seen it then you have missed a great show.
1. The Star himself- Irrfan Khan is the one of the biggest reasons to watch Madaari. He is known for his tremendous dialogue delivery and unmatchable acting skills which makes him a perfect actor. He doesn't need great cars or big sets nor glamorous roles or actresses, he only needs a great story and there he is with his best.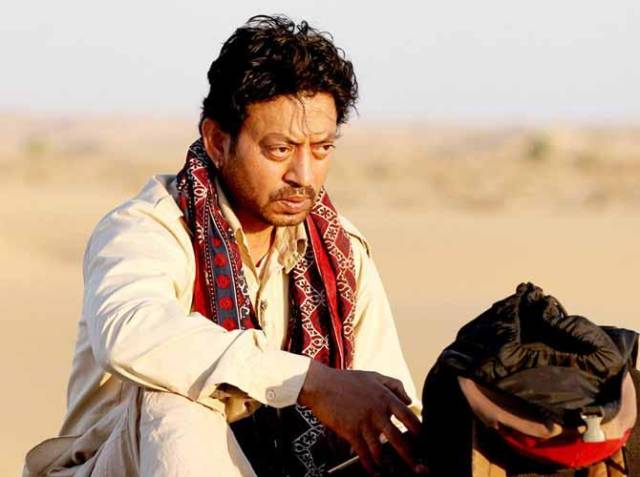 Madaari is a film which you can say was purely for Irrfan. It was his style of movie and he did so well that everyone still remembers his character. After watching this film it's for sure that you will crave for more to see Irrfan. His acting was so real that you can actually feel the pain of a father who lost his son due to some corrupt policies of politicians.
2. The Locations – No big sets, no foreign city lights; the entire film was shot in real regions of India. The film showed the different regions from metros like Mumbai and Delhi to dessert areas of Rajasthan, and the hill stations Shimla and Dehradun. The entire look of the film is so realistic for the viewers. In other words it is a meaningful story filmed at small locations but with a great impact.
3. The Star Cast –  Madaari had a very intelligently chosen star cast. A pack of all talented actors trapped in one movie. All star played their part with such brilliance that you will believe that they are all real characters. From Jimmy Shergill as officer to Vishesh Bansal the young kid all were in their best performances. Each actor seems to put their full dedication in their character and brought life into it. So you will love to watch them all in Madaari, each actor complimented each other very well and thus made it a must watch.
4. Excellent Dialogues – The dialogues of Madaari got famous from its very first trailer, such wonderful realistic and crisp dialogues make you to watch such films. The dialogues are raw and rustic but yet very real as if a conversation of everyday. This helps you to connect with the film and the characters. Dialogues are the main element of any film and the one which has the best ones then it must not be missed. Along with the dialogues the one saying it is also important, each and every actor made the dialogues more powerful and strong.
5. Story Plot– The last but not the least reason to watch Madaari is the story line. The story is very real and touches everyone's life how common man faces trials and a tough situation in his life is the main plot. The story portrays how manmade disaster affects the common people and finally results into death. The main focus of Madaari is on the real life struggle, fight against co-rrup-tion and justice for an innocent premature death.
When a common man is frustrated then he can do things that no one can imagine, his anger makes him do things to take re-ven-ge from the higher order and make them realize the pain of being a common man with very less power. The suspense in the film will keep you stick to your seats. A wonderful story with a very important message, for all the politicians and people who are in hangover of power.
Conclusion – 
These are some of the reasons which will surely make you see the film. Madaari has all the elements of a
hit Bollywood film
. Bollywood is usually famous for glamour and big star films with foreign locations but films like Madaari breaks the Monotony. A film different from the league can hardly survive in such conditions but Madaari proved it all wrong. A simple film can also be very effective and yes Madaari has left that impact on everyone. So this makes it a must watch for 2016.
This article is sponsored by UC News, available on Playstore, Apple Store and 9Apps.
Read More Trending Blogs –