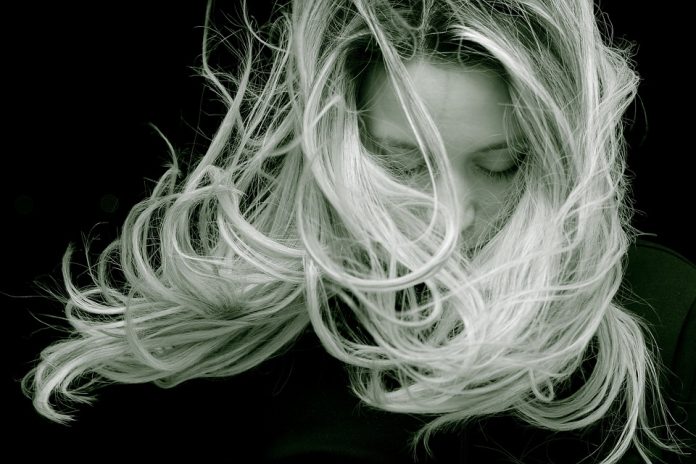 During the monsoon, we yearn for the Good Hair Days! Humid weather demands more attention up there (hair and scalp) than usual.
The hair follicles swell due to showers and thus frizz becomes your guest for most of the monsoon days. Your urge of getting ALL out in the rain dampens due to the hair problems.
Monsoon calls for auxiliary hair care! The regular oil massages, shampoo and conditioning, won't work just fine because of the atmosphere. Your hair would want more attention and pampering, and you'll search for some tried and tested hair care products that will really work. Put your worries at bay because today's article is all about four handpicked, best monsoon hair care companions you can swear by.
Here are 4 more-than-usual hair care products from varied brands you should get on your shelves before the showers start! Get your monsoon hair care kit ready by adding the products mentioned below to rock the rains in style!
Bhringraj Carrier Oil – SOULFLOWER
Regular oiling has many benefits. It provides luster and shine to the hair and nourishes the scalp. Monsoon wetness makes our hair prone to breakage and induces dandruff. This organic pure natural Bhringraj oil from the house of SOULFLOWER is embedded with sesame and coconut.
The oil is rich in vitamins, fatty acids and other essential minerals and nutrients which are proven to cure the damaged hair. Traditionally known for its therapeutic hair care application, this Bhringraj oil is quickly absorbed by the scalp. This natural and vegan hair oil restores and strengthens damaged hair, profoundly conditions them and tames the frizzy brittles. Can any other oil massages be any better?
Balance Shine Raspberry Rinsing Vinegar – YVES ROCHER
The advantages of rinsing the hair with diluted vinegar are not unknown. Women across the world know this hack and have gained results with it. But what if we say there comes a vinegar shampoo which will work wonders on getting that lustrous shine?
Yes, the Balance Shine Raspberry Rinsing Vinegar from YVES ROCHER is the answer here. This one's perfect for the dull rainy days when your hair needs a savior of this kind. This shampoo promises to enhance the hair shine with every wash. This one is even paraben and silicone free thus no chemical guilts come along!
Macadamia Conditioner – Pure Sense
Conditioning, as we all know helps to detangle the hair and protects the strands from excessive breakage. During showers, the humid weather and acidic rains in hair make them entangle more. This product from the coveted brand BEARDO offers salon like treatment at home.
Concocted with the goodness of various ingredients, this conditioner from PURE SENSE is rich in macadamia nuts which facilitates the production of sebum in the scalp due to the monosaturated fat available in it. You'll get the much-needed shine and softness in the wet weather with this conditioner!
Moroccan Clay Mask – YVES ROCHER
Tradition De Hammam Moroccan Clay Mask from the house of YVES ROCHER is another must-have monsoon hair care staple. This clay mask is for both face and hair and has many impressive results in-store for you!
Moroccan argan oil is very well-known for its fatty acids and vitamin E substance. The swelling follicles will stay hydrated and be at ease during rains with this mask's regular application. It works as a gentle treatment for your hair during the not-so-friendly weather and tames them.
If you are trying to rock some rains this season, don't take a step back in adding these a-fore-mentioned monsoon hair care products in your kit ASAP. You will easily find these hair care products on Shoppers Stop's online multi-brand portal.
Apart from the outside applicators, what's inside is more important!
Confused? Well, the sentence above means that whatever amount of organic or non-organic hair care products you use to maintain that 'Mane'; if your food habits are not proper and the clouds of tensions always hover on your head, all the efforts will go vain. So, stay happy, eat healthy and don't forget to dance in the Rain!
Images – Shoppers Stop