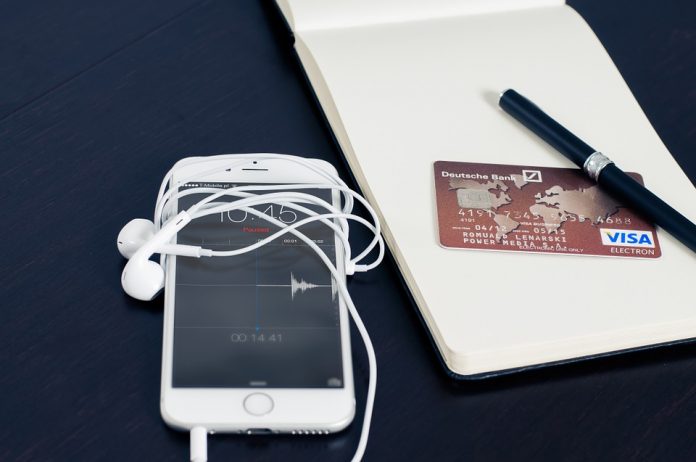 Being a shopaholic is not a crime. Yes, it can be contagious sometimes, and puts your more vulnerable friends at a risk. Besides, only a chronic shopaholic knows how it feels living in constant fear of bankruptcy. Moreover, the growth of online shopping only complicates matters further and tries your patience.
To make this condition more manageable for you, so you can live your life as normally and cheerfully as possible without going bankrupt, here are some amazingly simple tips to help you save money while online shopping:
Window shop offline, buy online
Buying cosmetics like foundations, compact powder, lipsticks etc., online can be tricky. However, it is also true that you can easily save a couple of hundred rupees or more, if you buy them online. So, window shop for such products offline, finalise what suits you best, note the exact product name/ number and buy them online.
Set the price range before you start surfing
Whatever it may be that you want to buy, first decide upon the maximum price that you are ready to pay for it. Then before you start surfing, set the price range accordingly. This keeps you well in check because you don't even stumble upon products in high price range, and you don't get tempted to stretch your budget. You can also use the discount filter to this effect.
Make a separate email address for shopping
Use this email to sign up on all online stores you shop at. So, whenever you go shopping, you can quickly search for any special coupon they may have sent you without having to go through scores of personal emails.
Also, move all promotional emails from the Promotions to the Primary tab in order to never miss any recent offers and sales news from them. If you receive any coupon codes via SMS, mail them to yourself on this shopping email address, so you can easily retrieve them using the search option of email whenever you need them.
Make a Wishlist
Follow a thumb rule of not buying something you like online, right away; especially something that you found while window shopping. Instead, put those product links on a wishlist.
You can use the online store wishlist, or you can even add it to cart and leave it. Doing this may prompt the online stores to offer you a special discount on the product to close the sale. But if you don't want the stores to hound you via emails and Google ads, make a personal wishlist on your mail or in a word document. Then revisit those links after a few days.
There are high chances that after a few days, you will either have changed your mind about buying the product, or it might be available at a lower price or there might be a grand sale, just round the corner. Thanks to online shopping and the cultural diversity of India, there is a 'huge' online sale almost every month in India.
Prefer Card Payments over COD
It's high time you got over your fear of making online payments, what with demonetization leaving you hardly any choice. Just make sure the site you are shopping from uses a safe and secure payment system. This is easily verified by the presence of a green padlock on the website/ payment URL.
If you are still wary, you can use virtual cards to make online payments. For it is only you, who stands to benefit the most from adopting the online payment mode.
Today almost every bank has tied up with some or the other online store to offer its customers instant cashback on their shopping. Some bank card offers are not even limited to a single online store, they give you direct cashback or cashback points on each and every purchase online. No matter how minimal they might be, the cashback points add up to a decent amount at the end of the month if you are an incurable shopaholic.
So, before clicking 'Pay Now', see what bank offers are running currently. You can find all the latest bank offers and their valid coupon codes in one place on sites like DesiDime. DesiDime is an online shopping community which brings you latest deals, coupons and offers along with a forum full of experienced online shoppers to help you grab better bargains.
To make the most of the bank card offers, you can even apply for credit cards which offer you the most cashback on your favourite online stores.
Say Hello to gift cards and vouchers
In the online shopping world, gift cards and vouchers are more than just a convenient gifting option. Here, you will find online stores offering you cashback on refilling your gift card balance, flat discounts on buying vouchers and even on using them to make payments.
To keep a track of the hottest and best gift vouchers/ gift card offers available currently, bookmark DesiDime, because here a whole community of shoppers is on the watch for offers round the clock.
Stay alert during sales
Sales, especially truly big ones like Diwali, Christmas, Big Billion Day, etc. are a little confusing. In fact, some of the best online deals and offers during these sales go live at the oddest of hours leaving you with the most frustrating FOMO syndrome ever, when you realise what you missed.
You can easily avoid this by using various types of alerts like the DesiDime Whatsapp alert or the DesiDime Deal Alert, which allows you to set special deal alerts for specific keywords of your choice like Myntra coupons or Tata CLIQ coupons. At DesiDime, you can also set price alerts for various products on your wishlist and you can also sign up for Channel Alerts, which basically bring you the finest deals and offers discovered by some expert online shoppers on mail or SMS.
So, there you go. That's how you save money online even while shopping to your heart's content. If you have any secret saving tips and tricks of your own, do share them with us in the comments sections. Let's all shopaholics come together to help each other and spread awareness.
AUTHOR BIO – This article is written by Vandana Baria a full time blogger and chronic shopaholic, avoiding bankruptcy since 2011;)
You may also like –
Save
Save
Save